I've deleted this post because I asked for help and I feel attacked for it!!!
Welcome to TalkingSober. I think we've all done stupid things when under the influence. I sure have. It happened. ll we can do is make amends and move on. And make sure they won't happen again, which for me (and it seems to you too) means not drinking again.
Drinking had me on a downward spiral. Going ever deeper in the hole. I turned it around by quitting and starting working on myself instead. Staying sober turned out to be work. It's a work of love though, a work that makes your lives better and also that of those around us. Hope you'll find that out too. Welcome again and wishing you all success.
Welcome to the community


Lots of support here for you.
Welcome, I'm glad you found us here!
I know you feel awful but it's not the end of the world… I know it feels like it! You're a human and most of us have a cringe worthy memory. That was really shitty to share it but you will survive. No one died, no animals were hurt and this will be in your rearview mirror soon.
Stick around…

Im so sorry you are going through this. But what a wonderful motivator to change a habit. Welcome to the forum! You arent the first or the last to have these moments. Check it out, read around, and share.
Ps whenever someone mentions PTSD i have to advocate for a therapy that saved my life. Check out EMDR light and sound therapy! I had never heard about it and want everyone who suffers from PTSD to know about it
honesty is always a good thing, thank her for bringing it to your attention, do something about it like meetings or this community and give her her phone back. Why punish her for your embarrassment. We've all done things we regret at the time but when we play the long game it's how we learn and makes us who we are today.
I have also wanted to crawl under a rock and stay there plenty of times, because of things I did drunk. This too will pass. I know it doesn't feel it. At least it wasn't a DUI, or something that hurt someone. Have you tried to quit drinking before?
I have but I never stick to it. I cave within a few days. The longest I've been sober for was 7 weeks and that was because I cut contact with everyone who triggers me or encourages me to drink.
I'm trying to teach her about consent and sharing inappropriate material on social media. It wasn't just myself in these videos and there are some very upset women wanting to call the police. I believe this is appropriate action. Yes I got drunk, but I thought I was alone with my friends.
She shared inappropriate images of not just myself but other women too who have wanted to call the police. It's both. What my daughter did without consent is illegal here.
Kids hey!! if we knew then what we know now the world would be a very quiet place.
Just read you got 7 weeks of sobriety by changing your social life, that's pretty much how it works. Insanity is repeating the same action and expecting a different result. I had to cut ties with many things until I had grown enough strength to slowly let them back in my life. Some things will never be the same again but I don't miss anything. I would sacrifice everything to keep the feeling of peace I have now.
Wish you luck with your daughter and wish you well with your recovery.
Thank you. I think I definitely need to go back to a quieter life. I stupidly became lonely and thought I could go back to my old life but the temptation was too much. Sometimes it's good to be selfish I think and put ourselves first. It's going well so far! For now I'm telling them I have covid I'll think of something else once I'm in a better frame of mind. No friends over, no visiting people I know have a stack of wine in their houses and no nights out!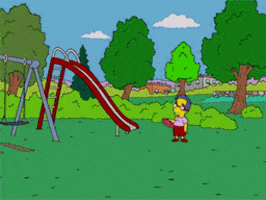 It gets better I promise.