16 days no weed. Been slacking on my yoga since thursday, but got a workout in last night. 8 out of 12 days on yoga practice.
Day 2 here. I finally did a strength workout and it was decent. My stomach was so messed up I was lucky I was able to get the dogs their walks the past few days. I took a few pepto yesterday and it helped a ton. Lesson learned for me. Weed= food binging and my body does not appreciate it.
Finishing up day 3 and craving but only for an escape from reality. I know I need to be present and feel these emotions but damn, man sometimes emotions are bullshit
11 out of 15 days doing yoga 18 days no weed. Still suck at embedding youtube videos so I gave up since it is bedtime. AC is out so it was hot yoga and it really kicked my ass… I do see some improvement from last week… so I guess I keep on swimming.
My wife says im a "worry wort". I think she's right. I always think of the worst possible outcome and stew over it. I need to figure this problem out. Hoping to have a more positive outlook for the future.
In YouTube hit the 'share' button and select 'Copy link'.
Come back to TS and paste link in your post. TS will take care of the rest.
wow. i'm so happy you are here. i'm a worry wort too, I have anxiety and sometimes things are way too much for me to cope with. -xo
Busy bee lately, but i have to make time to stretch and connect! Doing yoga is not "doing exercise" or feeling better about myself because i did exercise, and checked it off a to do list.
It has become part of my routine, a moment to reconnect to my body. Life makes me disconnect and not be able to tune in properly.
This weekend is wild. I brought my mat along for the ride.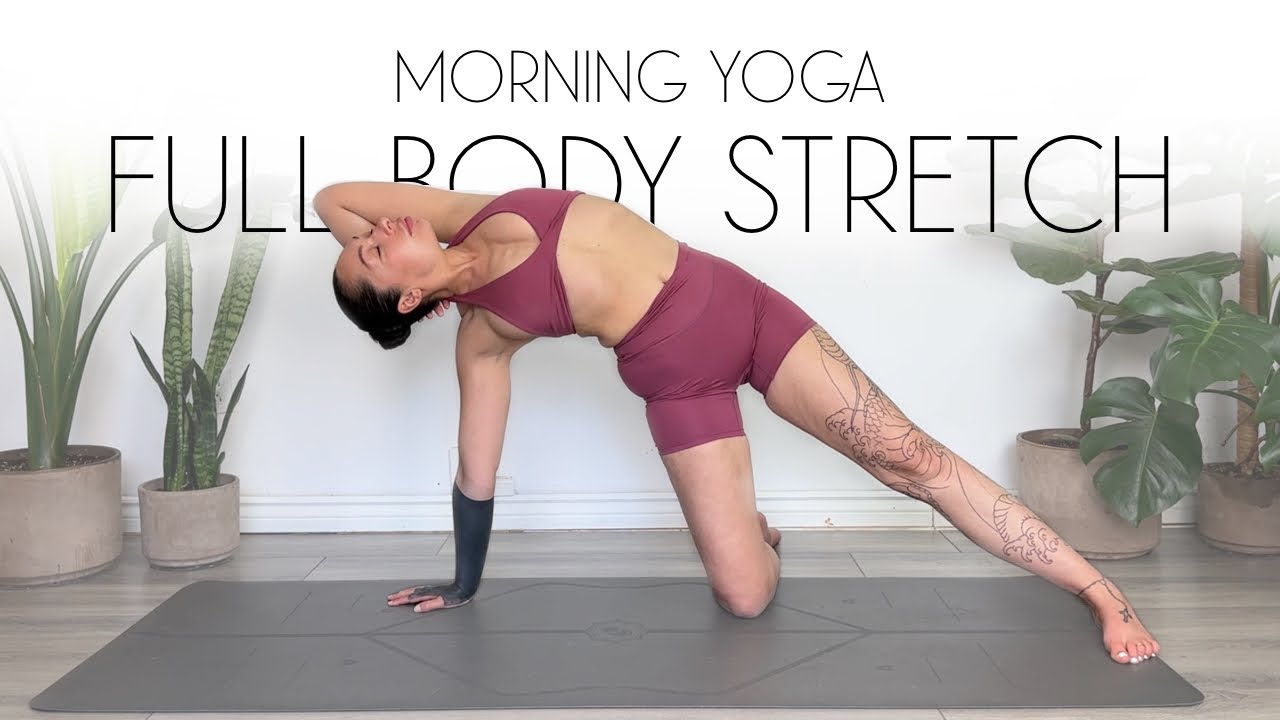 Also, sober!
This is wondeful.
I joyned my live class yesterday.






It was helpful.
I am still feeling acceptance!
This one is good! I dig it. I just did it after the neck stretch one cause my body is tight and sore. I like that it's slow paced and meant for getting out of bed
i have a lot on my mind.
i just finished an intensive weekend of work; a 4 day straight, 7 am to 10 pm, kind of day. And at the end of each day, I did yoga. Now, I'm in deep reflection mode, i'm dealing with the leftover feelings of shame, trying to understand why since everything was good, even great.
Ping Pong-ing in between : Knowing I have nothing to be ashamed about TO physically experiencing the feelings shame and fear. I'm reflecting on what happened, and its a melange of hard work, people power, beauty, servitude, and I'm satisfied with my contribution. My job is people support, it is facilitation, its management support, is assessing quality of process, logistics, etc.
I keep thinking of my object of shame, well, others. I'm also gaining insight that I'm feeling shame, I need to responsibilities myself, it's my way through this feeling. I can move physically through it, because i'm sensing where I sense it and moving and breathing releases what I can't figure out in a cerebral way. I'm also thinking thinking though. especially at the moment, its like I need to think about it because I see it so clearly.
sobriety for me is connecting me to what I'm good at, and I get waves of feeling shame for it. it's nuts balls really, but there is a strong connection between my anxiety, my shame and what I do for a living, which is also what i am, who I am.
it becomes a large web, when tonight, what I'm seeing is that firstly, the experience is physical, and instead of coming up into my head to be anxious, I'm sensing where the shame is physically. This connection is brining me insight. i wont be able to properly express it all, but the connection is seeing myself in action from a more distanced perspective, to almost detach from this feeling of shame. its not needed anymore.
secondly, i can let it go by feeling it physically and putting some dots together.
a nice brain and heart connection moment.