Tomorrow will be 4 months sober. Strong as hell!!
Woooh! Hell yeah you are!!
Outstanding!!! Keep up the good work?
Yeaaaaasssss!
Had my 4 month today too.
Don't feel the superpower today to be honest.
But will have to find something to celebrate it during the week, like a treat in some way.
Are you celebrating somehow?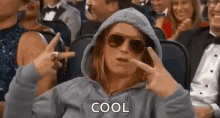 Wro
Working haha…maybe the weekend with my family.
I'm just glad to be alive!!!
I am only beginning my journey after relapsing again. I know I can't drink b/c I don't do it responsibly and it spirals and causes lots of problems.
However, I find myself in these early days with intense anxiety, depression, guilt and remorse as the main feelings. They combine to not make me feel very good about myself as well as impact my ability to get shit done as I feel like lying around all day in bed.
I trust that with continued sobriety these things and all things will get better. Just wondering what your experience was?
Yes you are!!! Congratulations on your 4 months!!!
Awesome!! Congrats on 4 months!

Welcome and congratulations on 4 months.
Congratulations